Welcome Home Luna Calley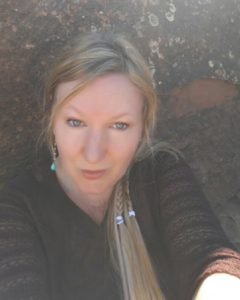 Luna has a passion for teaching Kundalini Yoga. She stared her journey practicing various types of yoga in the nineties and loved them all, but Kundalini Yoga resonated with her and In 2009 she took her teachers training led by Krishna Kaur Khalsa and her team. It was an intensive year training followed by Summer Solstice camp in New Mexico, ten days of classes and White Tantric. In 2010 she was a KRI certified Kundalini Teacher as taught by Yogi Bhajan. She has acquired great knowledge that has been passed down through the ages, which Luna would like to share with you! KY class is a combination of Mantras (chants), Pranayam (breath), Kriyas (postures) and Meditation. Today's world is filled with a lot of stress and Luna find that yoga helps to bring her world into balance and it gives her patience so that she can handle tough situations with grace.
Luna keeps up with her own practice and she is always a student as well as a Teacher.
The best way for you to learn about Kundalini Yoga is to experience it.